Beginner Robotics Course 2.0
Want to know how Avishkaar can help your child gain the edge?
About
Eight 1:3 one hour live sessions with expert trainers
Suitable for absolute beginners with age 8+ having no experience in robotics
Learn basics of robotics, mechanical design, problem-solving, design thinking & creativity using award-winning Avishkaar robotics kit worth Rs. 4,500/-
Make exciting projects like Soccer bot, Rope car bot, Robotic crane, Gripper robot, Omni wheel robot and many more
Flexible batch timings to choose from
Click on 'Request a Call' above to book a counseling session with our academic counselors - know more about our courses and get the best prices.
Benefits
    8 one-hour live sessions with expert trainer 2 months.
    7 Class Projects + 7 Additional Projects to master your skills.
    Demo Days to present personal Projects and get expert Feedback.
    Detailed Reports of creative and conceptual Learning.
    Global Community-Innovative with others and connect with experts.
     Free Expert counselling to help with child's Progress.
Learning Outcomes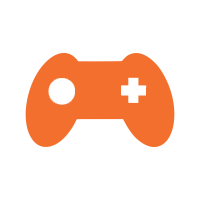 Remote Interfacing
Motor Interfacing
Problem Solving
Pulley system
Simple Machines