Problem Statement
---
Walnut Crusher Bot
Did you ever imagine that you can make a powerful robot which can crush a walnut? If yes, then more power to you, if not, then it's showtime!

Your robot can be moving or non-moving one but in all circumstances should be able to crush a walnut. This robot should be operated manually by wired/wireless remote control system. The crusher may be made by any design method but you have to adhere to a restriction. The use of a pulley mechanism or a thread is strictly prohibited. Since, you have to follow certain guidelines before making these robots & shooting you video, don't forget to read them!
Water Serving Robot
Suppose, you are sitting on your dining table and having your meal and a robot comes to you and serve you water. Cool no?

So, you have to create a robot which can serve water after being prompted.The robot must be capable to follow a path and should be able to dispense water when it senses an action by moving in the forward or backward direction.The water serving robot should be programmed by Avishkaar Maker Studio only. It shouldn't be operated manually. There are some specific instructions in the guidelines for making a Water Serving Bot, so please read all the guidelines carefully.
Steps to Participate?
---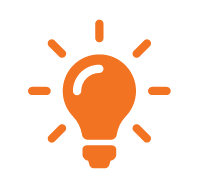 Ideate
Make
Submit
REGISTRATION
10th Apr 2019
to 21st Apr 2019
PROJECT SUBMISSION
10th Apr 2019
to 15th May 2019
WINNERS DECLARED
15th May 2019
Go Back to previous page