AVISHKAAR TINKERERS CLUB
Program Details
Grades: VIII to X Instructional Hours: 10 - 40 hours Kit Used: Robotronics X E- Series
Comprehensive Curriculum
The curriculum is mapped to the class concepts and comprises of well laid out lesson plans with in-built assessment and feedback mechanism.

What will students learn?
Our Senior School program, the Avishkaar Tinkerers Club, is an advanced program where students get exposure to technical and soft skills, including design, engineering, coding, problem solving and leadership. They are encouraged and guided on working on real life projects in the technology domain.
What will students make?
The young Innovators will bring their invention to life. They are encouraged and guided on working on projects that help in solving real life challenges!
EXPOSURE TO ADVANCED ELECTRONICS LEVEL WITH ROBOTRONICS X
The goal of the program at this level is to develop an interest in Electronics, Bread boarding and programming circuits. Circuits are designed on the brain of Robotronics X (a brain that has a breadboard attached to it) and programmed using Robo X.
ENDLESS POSSIBILITIES TO INNOVATE USING ROBOTRONICS X
Here the participant is able to integrate/interface any kind of electronics or circuits with the Avishkaar system using the breadboard. Not only the Robots can control various kind of movement, but also the students can program other kind of devices both wirelessly as well as remotely using the internet. The possibilities to innovate at this level are just incredible.
LET'S AVISHKAAR – THE MAKERS COMMUNITY!
Students dive deeper into robotics, by designing and building advanced robots and systems. The Innovation done at this level is the helm of our Let's Avishkaar Maker Community. At the end of the Program, students will have finer understanding of robot components and will be able to build robots from scratch using off the shelf electronic and electrical components.
INTERNATIONAL ROBOTRONICS CHALLENGE - IRC LEAGUE
Kids get to experience the excitement that comes with building and competing with their robots through our popular International Robotronics Challenge – IRC League. Guided by mentors and their own imaginations, students solve real-world world challenges, develop crucial life skills, and learn to make positive contributions to society.
TESTIMONIALS
"Avishkaar is doing a wonderful job in bringing out Innovation in students and giving them a chance through IRC League to showcase their creativity"
Ms. Shirmeena, Vice Principal, GIS International School, Maldives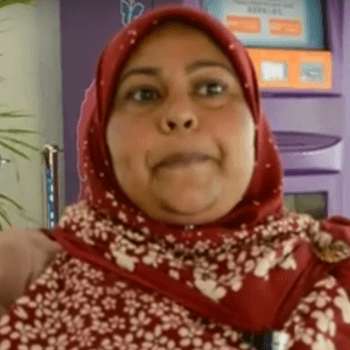 "Avishkaar is doing a great job. Their Robotics program has been very helpful in developing skills. Students are exposed to building Robots for disaster management etc"
Ms. Aditi, Science Teacher, Mata Jai Kaur School, Delhi
"Keep up the good work Avishkaar. I hope other Schools also introduce Robotics from Class I onwards like ours and get the benefit out of it."
Ms. Ritu Ranjan, HOD Computer Science, Indraprastha World School
"Robotics has given a very good platform to students to use their imagination and creativity. IRC league has expanded their capability to solve crucial and complex tasks."
Ms. Sharmistha, Robotics Incharge, Blue Bells Model School
OUR PARTNER SCHOOLS