AVISHKAAR MECHANICAL MODELLING CLUB
Program Details
Grades: IV and V Instructional Hours: 10- 40 hours Kit Used: Avishkaar E Series INTRO and Avishkaar E Series LITE
Comprehensive Curriculum
The curriculum is mapped to the class concepts and comprises of well laid out lesson plans with in-built assessment and feedback mechanism.

What will students learn?
Our Junior School program, the Avishkaar Mechanical Modelling Club, teaches and encourages a wide variety of 21st-century skills crucial at this age such as manual dexterity, confidence, analytical abilities, communication and team work.
What will students make?
Students get exposure to mechanical designing and work on Avishkaar INTRO and Avishkaar LITE kit to build Robots. They also get a chance to take part in the IRC League, South Asia's Biggest Robotics Competition!
INTRODUCTION TO ENGINEERING DESIGN PROCESS
The Avishkaar Mechanical Modelling Club is based on Avishkaar E-Series INTRO and Avishkaar E-Series LITE - the most popular assembly kits for this age group. Here, students to be exposed to the Engineering Design Process, which means to design, build, test and improve. Students design and build basic machines, investigate models, learn about simple and compound machines, mechanisms and structures. They learn to power and control mechanisms that they have built themselves.
MECHANICAL DESIGNING AND CONCEPTS COVERED
Avishkaar Mechanical Modelling Club introduces the application of various Science concepts like Simple and Complex Machines, Pulleys, Levers, Wedges, gear systems etc. The program (that starts with some basic designs) progressively builds up the complexity of Robots to include the concepts of Motion, Types of Motion, Momentum and Centre of Gravity in Grade V. By end of the second year of the program, the children are adept at all aspects of mechanical designing and have a good handle on different kind of mechanisms (be it pull, push, slide, sweep, pick/drop etc). All this is explored with the popular Avishkaar E Series INTRO and Avishkaar E-Series LITE kits.
DEVELOPMENT OF CRUCIAL LIFE SKILLS
The goal of the program is to develop key life skills like creativity, imagination, concentration and problem solving amongst the children. Children learn about various Science concepts while designing Robots using the INTRO and the LITE kit. It also stretches their thinking by coming up with solutions to interesting problems that we expose them to.
INTERNATIONAL ROBOTRONICS CHALLENGE - IRC LEAGUE
Kids get to experience the excitement that comes with building and competing with their robots through our popular International Robotronics Challenge – IRC League. Guided by mentors and their own imaginations, students solve real-world world challenges, develop crucial life skills, and learn to make positive contributions to society.
TESTIMONIALS
"Avishkaar is doing a wonderful job in bringing out Innovation in students and giving them a chance through IRC League to showcase their creativity"
Ms. Shirmeena, Vice Principal, GIS International School, Maldives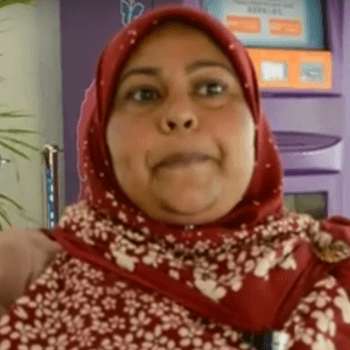 "Avishkaar is doing a great job. Their Robotics program has been very helpful in developing skills. Students are exposed to building Robots for disaster management etc"
Ms. Aditi, Science Teacher, Mata Jai Kaur School, Delhi
"Keep up the good work Avishkaar. I hope other Schools also introduce Robotics from Class I onwards like ours and get the benefit out of it."
Ms. Ritu Ranjan, HOD Computer Science, Indraprastha World School
"Robotics has given a very good platform to students to use their imagination and creativity. IRC league has expanded their capability to solve crucial and complex tasks."
Ms. Sharmistha, Robotics Incharge, Blue Bells Model School
OUR PARTNER SCHOOLS